Windows Draught Proofing
After a hard days' night, you rest your briefcase on the marble slab and unstrap your shoes. You sit down on your bed, your hands raised to your temples. It's a cold September night, and you carefully remove all the mufflers wrapped tightly around your neck. You smooth out your comforter and place your throbbing head on the sheets…
…Only to feel an itchy, cool breeze forcefully wake you from your slumber. Often, you've caught colds because of this draught. If you have a sash and casement window, it is probably in your best interest (and your health's) to get the Wooden Window Service's exclusive Draught Proofing. And it's good for your wallet too – not only is this entire process ridiculously cheap, but energy savings can recover the money you spend in developing your draught process.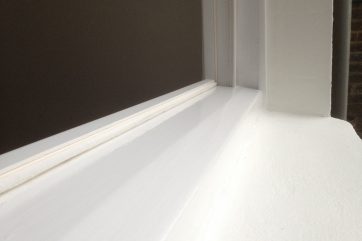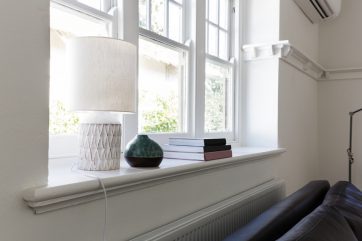 Thermal Insulation
Through our draught-proofing service, you can readily improve the thermal insulation of your sash and casement windows. After all, we can't have you waking up in the middle of the night, sneezing away, ready to catch a cold, can we now? And if you've been wary about changing your windows because of the way they look, then we've got another myth-buster for you: Do not be fooled! The Wooden Window Draught Proofing service does not – we repeat – does not change the way your windows look.
We do our work very discreetly, to ensure the perfect aesthetic success of your wonderful sash and case windows. After we finish draught-proofing your windows, you will immediately notice that your windows will not only have a smooth polish but will also be up to 50% to operating. Why does this happen, you may wonder? Well, the answer to that is simple. When we draught-proof your windows, we make sure that your windows are extremely resistant to air and water penetration.
Still Not Satisfied
Still not satisfied? Let's use a little research to back up our findings. The English Heritage tests on the thermal performance, showcase that draught-proofing reduces air through a typical traditional sash window to an incredibly low amount. You won't need to charge up your electricity or gas bills by repetitively turning on your heater – that's where the energy-saving part comes in!
Let's discuss more benefits of going for our draught-proofing service. For one, if you're an introvert, you'll benefit from reduced noise levels inside your vicinity, i.e. great sound insulation – because of the draught proof service blocks out the noise, and the wind too. If you're someone who hates dirt, then voila! Your home will now be spotless clean because no dirt will be able to make its way through your windows, through double and triple glazing. So if your mother ever visits the town, you're good. And there's another bonus to draught-proofing; you'll stop hearing your windows rattle. Permanently!!
Straightforward Steps
The service, in summary, consists of a few straightforward steps. Firstly, we remove the staff bead, the lower sash, cords, weights, etc. Then, we meticulously clean out the parting bead channel, and here is where we carry out most of our repair work, including repairing the catches. Following this, we pack out sashes into the frame, make sure that all the planes and rails are aligned. Then, we re-hang everything. We re-hang the top sash, the balance weights, the lower sash and fit in new staff beads, parting beads with seals, and locks.
So, for all the reasons listed above, please don't hesitate to call or e-mail the Wooden Window Service to get your draught-proofing service today!