Glazing, Stained Glass Repair
The rule is of the thumb is Double Glazing is better than Single Glazing. There are multiple reasons so as to why one should prefer double glazing over single glazed sashes. First thing first, the single glazed doors and windows don't let that out. This means that during summers your will remain hot as heat cannot escape through the single glazed window. Similarly, the heat cannot enter your cold room during winters.
Double glazed doors, on the other hand, come with an insulating factor that removes this problem. It helps maintain the optimal temperature of the room.
Further, the factor of resilience comes into play, where the double glazed doors take home, the cake. Double glazed will always be stronger than single glazed. A safer house is everyone's priority, which the double glazed doors assure you off since they are hard to break and offer great resistance Double glazed windows and doors are a better pay off for your money.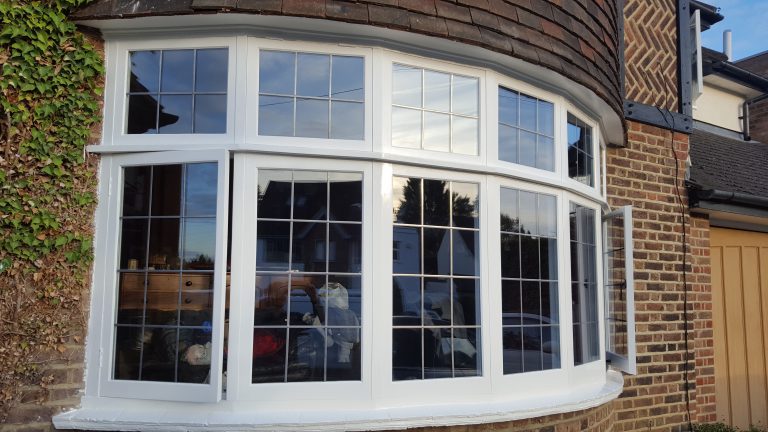 Another benefit would be soundproofing, especially if you aren't in a town where it's quiet all the time anyway, and live someplace noisy. The noise pollution is bound to drive you crazy sooner or later. So double glazed doors are your solution as they insulate all the unnecessary sound waves from entering your vicinity and keep your house calm and pollution-free. If you have rowdy kids, chances are your house is noisy anyway but with glazed windows and doors, your neighbors will be safe from all that noise. This your best option for complete privacy and noise control.
Another upside is sunlight filtering, all of us love the sun, but too much of it could harm. Especially during summers, it can get really hot with the constant sun streaming in. With double glazed windows, you won't face this problem. The double glazed windows lock the harmful radiations out of your place and protect you and your children from their damaging effects. Not just that, your furniture, carpeting and wood too, could wear out soon in too much sunlight but the ones with double glazed doors have nothing to worry about. So you can enjoy all the benefits of the sun without the burning heat.
The cost is, of course, the downside of the double glazing when compared with single glazing. But when it comes with such strong paybacks, every astute mind knows what the right decision to be made is. Once you have double glazed doors and windows in place, you will not have to worry about their breakage or replacing them.
The Glazing Process:
The glazing is doubled by creating a space between the two glass panes. Which is either filled with insulating air or vacuum, tailored to the size of your sashes. We at Wooden Windows, provide the best services there is in the entire UK. For glazing, the first thing that our handymen do is measure the size of your sashed. So as to create the perfect suiting for them. After measuring the sizes is done, the appropriate frames that'd go well with your construction are chosen by our specialist and made bespoke, which fit right in. These panes are then going to insulate heat, noise, energy. And moisture out of your house and guard you and your family.
Stained Glass Windows
Stained glass windows are handcrafted works of art that are used mostly as accent pieces for hallways, foyers, bathrooms, or kitchens. It would be a pity to see them looking worn out and frayed. Luckily, we carry out stained glass repair procedures at an affordable price so that they'll be looking completely new in no time.
Building Regulations require providing Toughened Glass, by law, in areas where human impact is seen as a reasonable hazard. This includes windows where the glass panes are at a height of 800 mm of the floor or lower. Glazed areas of a door within 1500 mm of the floor. Or in a product within 300 mm of a door. Many customers, however, also choose to upgrade to Toughened Glass. Even where there is no legal requirement, purely for the peace-of-mind and security that the increased strength brings.
Our services are sure to not let you down when it comes to glazing and stained glass repair- that's our guarantee.