Security Locks and Stops Installation
With ages of far-reaching manufacturing practice, we at Wooden Windows, take security and safety very seriously. With every passing day, the security needs are becoming more crucial, and we make sure we keep modifying and upgrading our policies and the mass-produced material and techniques to stay fit for the age. We believe that once our customers come to us for their security locks, they will have absolutely no reason to worry for their safety. These include some practices, amendments and updates that we regularly apply and make sure we are protecting your homes and lives for a long time to come. One phone call or e-mail is all you need to timetable a free of charge session today.
Security Locks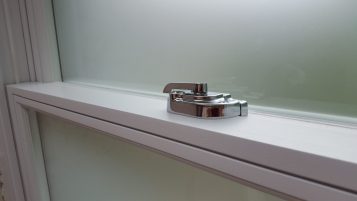 Personal safety and security is everyone individual's prime concern. Safety assurance heralds peace of mind and that, in turn, brings you a good night's sleep. If your place has security issues or door locks whose authenticity is questionable, would you be able to sleep like a baby? We assume anything but that. Worry not, because we have the fix. Not only do we have the perfect locks and stops for your security needs, but we also have experienced and skilled technicians to install these security locks. If you have any questions or concerns, we are more than happy to answer them.
Sliding Sash Windows
We do window locks for sliding sash windows and hinged casement windows. For sliding sash windows we store sash stops and restrictors which allow the sash to be locked closed completely. Or if you prefer something that opens up a little bit to allow ventilation, we can help you get that with sliding windows.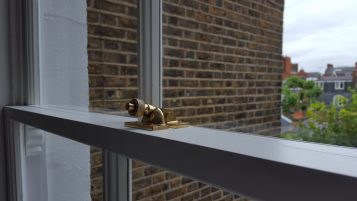 So we make sure they serve the purpose. For customary hinged casement windows, we provide the flippant key lockable stay pins and security frame locks. All of our window locks can easily be operated with keys which make them ideal to meet the requirements of the insurance company. You can easily lock and open them, and if there is any problem regarding them, it will be fixed immediately. Encompassing a wide range, our window security locks are available in architectural finishes including brass, chrome, and bronze. You don't have to choose a boring old for your security anymore! Our wide variety of security locks will allow you to choose the most stylish locks for your house or office.
For our customers, we provide a high-quality standard range of Windows hardware. We select thus hardware specifically for its high quality, endurance and elegance, so it not only looks good but lasts for long. We have standard finishes which include chrome, polished and brushed, and brass. If our customers have something else in mind, we can provide the patterns and finishes that they want.
Security
Since security is a top priority, we can help you find locks for your sash windows. As there is quite a variety available in the market.
We, at Wooden Windows, offer a variety of Sash Bolts. These sash bolts are two bolts that you will find fixed at the top rail of the bottom sash as well as the lower rail of the top sash. You I'll get an align key which will allow you to open and secure these sash bolts. This is super effective; the only downside is that it takes the time to secure and open. Also, having key operated locks on your windows may reduce your house insurance premiums with some companies.
When it comes to security, Wooden Windows does not compromise, especially regarding quality. We ensure that we have the best material and high-quality security locks as well as skilled workers. So you don't have to worry about your safety.