Full Sash Windows Restoration
At some point in time, you will need to do a full sash windows restoration as it is quite common for sash windows, after extensive periods of time, to start deteriorating in quality. Since sash windows are usually made from softwood and/or timber, their internal materials begin to decompose and rot. The areas first to decay are the sill sections and the bottom of the boxes. Next, the sash rails and the horizontal glazing bars deteriorate. At this point, the condition of a sash window becomes in dire need of restoration.
Fortunately, at Wooden Window Service, sash windows restoration is an economical and easy process. We provide excelled repair services, which include sash window repair and draft-proofing. As an added bonus, we also repair and replace any wooden sash and casement window that may have been damaged by changed in the weather.
We also take special care of u PVC or aluminium sash and case windows. As most of these conversions retain the original box frame, we restore it to a fully functioning sash or casement windows. However, if the original box frame has been removed, we will completely replace the entire window. To walk you through the general restoration process, a brief description of the process is provided below: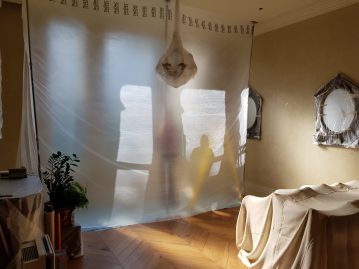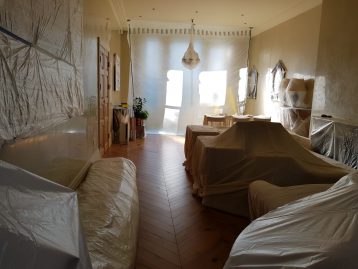 Sash Windows Restoration Process
We begin by ensuring the surrounding area around the sash and case window is fully protected by dust sheets and plastic screens. We will, at this point, ask you to remove any valuable items from the scene to minimise chances of personal item damage. Then, we strip down the sash and case windows. This is the most difficult and crucial part of the entire process. Getting this part right is vital to restoring the cash and window in the most appropriate fashion. This is because of the high probability that the window we are working with could have been sealed up with numerous layers of old paint. After we carefully strip it down, we remove the staff beads, the bottom-most sash, the parting bead, and the upper sash, exactly in that order.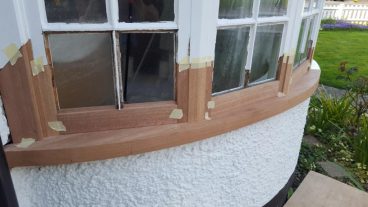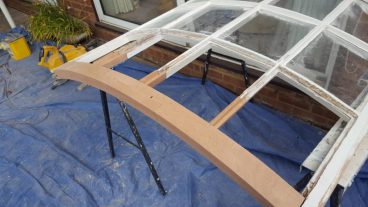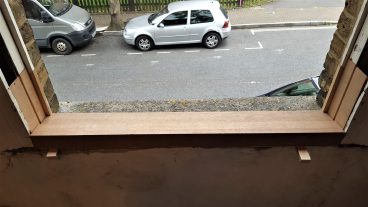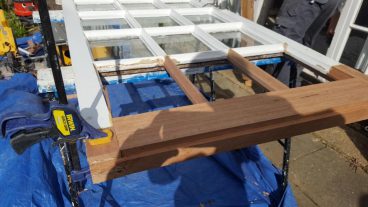 Overhaul the Sashes
Next, we overhaul the sashes. At this point, we want to repair any putty and lose joints. We also ought to repair any glass, depending on whether it is damaged, cracked or broken or not. As part of giving you the high-quality service you signed up for, we might also plan your sashes, especially if we need them to fit into the case properly. We further proceed to rout a groove in the meeting rail and the top of the sash rail. We then paint any naked, exposed timber with white primer.
The third thing is overhauling the frame and the weight box of your sash and case window. At Wooden Window Service, we start by replacing all the damaged, brittle, or non-functioning pulleys, timber pieces and cords with new ones. We then use chemicals to clean your box frame. And then again, as per routine, we paint your timber windows with white primer to ensure thorough completeness at this point in the process.
Lastly, we reassemble all of the remaining pieces. We first install a top sash to make sure that your sash and case window's weights are all equally balanced. Then, we install parting beads, a bottom sash, catches, locks, etc. We officially complete the process by cleaning up the affected areas. Washing the windows from the inside and out, removing all the debris and dirt, and vacuuming space spotless. We at Wooden Window Service respect your home. And so, we will do everything in our control to make sure you find your home just the way you left it to us.